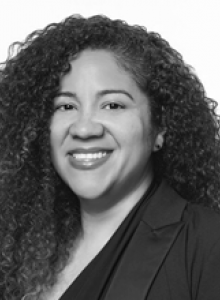 Institute For Student Achievement A Division of ETS
For more than a decade, Dynell Kellyman has utilized communication strategies, in both private and public sectors, to strengthen relationships between partner agencies, grantees, board of directors and the community at large.
In her previous role, Dynell was responsible for overall client satisfaction of operational processes and logistics; specifically end-to-end product knowledge, delivery processes and execution. Dynell developed procedures to ensure quality service to clients. Prior to joining ETS in 2015, Dynell was the Associate Director of Communications and Public Policy for Children's Futures in Trenton, NJ. She oversaw the communication plan for health and education policy issues, event planning, brand development and website management. Dynell also managed advocacy relationships with local government affiliates, provider agencies and community stakeholders.
In her role with ISA, Dynell will establish relationships with new potential partners and develop tactical communication strategies that will influence education practice and policy in ways that enhance the ISA portfolio. Dynell holds a Masters of Public Administration from Baruch College School of Public Affairs in New York and an undergraduate degree from Hampton University in Hampton, Virginia with a BA in Public Relations.