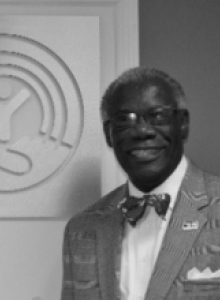 *We remember
Eugene Marsh LLC, Motivational Speaker
Eugene Marsh served in the United States Army and a tour of duty as a Vietnam Veteran serving in the United States Army. He was assigned to the 101st Airborne Division, 2/17 Cavalry Unit as an infantryman and a radio operator. He was awarded three medals including the Distinguished Vietnam Medal, Army Commendation, and the Bronze Star Medal for Valor in combat.
After returning home, Marsh had a difficult time re-acclimating to civilian life; overcoming PTSD, and rebounding after a period of homelessness. Eventually, Marsh found success in the construction industry, and in 1998, he started his own construction management firm. In 2012, his firm was selected by the Small Business Administration and the Department of Interior as the first African-American firm to provide construction management services for the "Upgrade and Renovation" of the Statue of Liberty Project.
Motivated by his own experiences as a veteran, in 2018 Marsh earned a Master's in Clinical Mental Health Counseling. He was pursuing a doctorate in Educational Leadership at Rider University where his dissertation centered on the mental health disparity of veterans. He hoped to help Veterans and servicemen who had or were experiencing similar challenges. In 2018, Johnson & Johnson recognized and honored Eugene Marsh with the Dr. Martin Luther King, Jr. Community Service Award for his outstanding volunteerism and engagement in serving vulnerable populations.
Marsh had recently been invited by the US Department of Veterans Affairs to attend the Veterans Health Administration Health Services Research & Development Service, National Research Meeting. As an invited guest, Marsh served as a Suicide Prevention panelist during the Veteran Engagement Forum where he lent his voice to veteran's health priorities.
Ever an advocate, Marsh served on several boards including the United Way of Greater Mercer County, the Philadelphia CHERP Veterans Community Advisory Board, the Department of Veterans Affairs Central Institutional Review Board, and the New Jersey Supreme Court Ethics Committee.