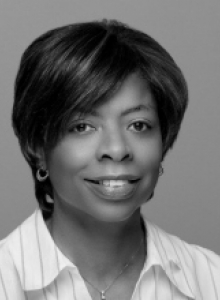 Immediate Past Board Chair
Robert Wood Johnson Foundation
Jennifer Woods, is the staff training development officer at Robert Wood Johnson Foundation, she designs and manages learning and development projects for RWJF staff. In this role, she identifies learning needs and recommends, develops, and implements programs to help staff improve their skills and performance. She views her work as "another opportunity to contribute to the Culture of Health through initiatives that enable staff to enjoy enriching learning opportunities".
Previously, Woods was an associate program manager of training with the New Jersey Child Support Institute of the Rutgers University School of Social Work. In this role she managed the design, development, implementation, and evaluation of training for state human services professionals. Her career in learning and development spans more than 25 years, and she has held numerous training and development roles in both corporate and nonprofit  organizations.
Woods earned a BA from Douglass College/Rutgers University and an MA from Montclair State University. A New Jersey native, she lives in North Brunswick with her husband, Christopher Woods, and their son. She enjoys the time she spends with family, a 14-year membership in her book club, completing home improvement projects, and energizing yoga sessions.