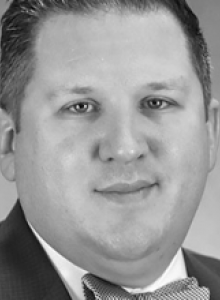 Treasurer & Finance Chair
Thomas Edison State University
Michael Mancini serves as the chief of staff/chief operating officer and secretary to the Board of Trustees at Thomas Edison State University and is the primary advisor to President Dr. Merodie A. Hancock.
He serves as a principal in managing a range of matters surrounding institutional planning and direction on behalf of the University. In this capacity, he serves as an integral link between the Office of the President and the University community, collaborating across all University divisions in positively influencing the institution's evolving strategic direction and primary drivers for student success. Mancini also oversees Communications, Human Resources, Management Information Systems and Board operations.
Prior to coming to Thomas Edison State University, Mancini served SUNY Empire State College in increasingly responsible roles, most recently as the chief of staff in the Office of the President, where he played an integral part in the institution's leadership and operations. Among his major projects and initiatives, Mancini co-led the college's 2018 strategic planning process. Prior to joining SUNY Empire State College, he served as the coordinator of judicial affairs in the Division of Student Affairs at SUNY Fredonia.
Mancini is active in state and national higher education organizations and is a former member of the board of directors for the State University of New York Council on University Advancement (SUNYCUAD). He has received a number of professional service awards, among them SUNYCUAD'S Award for Excellence, Government Relations Program in 2014, in recognition of his congressional lobbying efforts and the award for Excellence in Professional Service at SUNY Empire State College in 2012.
In May of 2019 Mancini was appointed to the Board of Directors of the United Way of Greater Mercer County.
He earned his master of education (Ed.M.) from the University at Buffalo, SUNY and a Bachelor of Arts degree in history from Purchase College, SUNY. He is a Balanced Scorecard Professional, obtaining his Balanced Scorecard Institute certification through the College of Professional Studies at George Washington University.