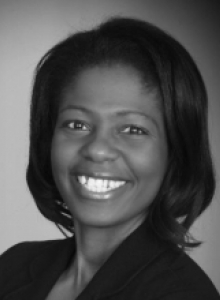 President & CEO
United Way of Greater Mercer County
Sandra Toussaint-Burgher is the President and CEO of United Way of Greater Mercer County (UWGMC). Prior to that Ms. Toussaint-Burgher held the position of Vice President of Resource Development where she served as lead strategist for cultivating revenue streams.
Ms. Toussaint-Burgher has over fifteen years of experience in fundraising, strategic partnerships, and marketing. Prior to joining UWGMC, she served as Director of Development for an educational nonprofit in New York City, Youth Communication Inc.
Ms. Toussaint-Burgher has held a number of senior positions at local and national organizations including Special Olympics and Twenty-First Century Foundation. Before coming into the non-profit sector, Ms. Toussaint-Burgher worked in insurance.
Ms. Toussaint-Burgher is a sought-after speaker on such topics as corporate employee engagement, board development, cultivating donors and finding your passion - transitioning from for-profit to non-profit. Ms. Toussaint-Burgher serves on the Board of Center for Non-profits and on the Advisory Board for the Trenton Superintendent. She Chairs the Steering Committee for the NJ Employees Charitable Campaign (NJECC). Ms. Toussaint-Burgher is a member of the Association of Fundraising Professionals and Women in Development. Ms. Toussaint-Burgher is a recipient of the Princeton Regional Chamber of Commerce Champion for Business Award. This award recognizes outstanding business leaders for growing their business and demonstrating the values of being a good corporate citizen. Ms. Toussaint-Burgher was also featured on the cover of MidJersey Chamber of Commerce Business Magazine "Women to Watch".
Ms.Toussaint-Burgher is originally from New York City and holds a Masters of Public Administration from New York University's Robert F. Wagner Graduate School and a B.A. from Hunter College. Ms. Toussaint-Burgher lives in South Brunswick, NJ with her son.