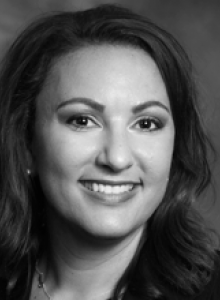 William Penn Bank
Christina has been a resident of Hamilton Township for over 10 years. For the past two years, she has been a My Banker with Berkshire Bank, where she leverages her relationships with colleagues and clients to provide concierge banking to both individuals and businesses alike.
Christina grew up in South Jersey, attending Gloucester Catholic High School and Gloucester County College, majoring in business. During that time, she began her career in banking with TD Bank, growing her career through different roles from teller to a Branch Manager. 
She has spent most of her career working in and around Mercer County, immersing herself almost immediately into the community. She has served as a member of the Robert Wood Johnson University Hospital Hamilton Young Professionals Group. Christina also sits on the Board of Directors for Advancing Opportunities, The United Way of Greater Mercer County and the Hamilton Township Economic Development Advisory Council. She volunteers with Susan G Komen, as well as the Hamilton YMCA, the Princeton Mercer Chamber of Commerce, Shop Hamilton and Ryan's Quest. She is also a member of the BNI Top Flight Group.